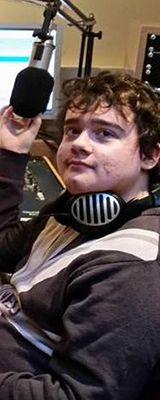 JETT TYLER
I like three things in life: Aeroplanes, Music and TV. I have a YouTube channel that is full of aviation content, I love having it as it gives me a chance to be my own boss.
My radio history is a good 4-year stint at a hospital radio station in Slough called Radio Wexham where I did an oldies show sometimes, but mainly I did a Morning breakfast show and, at one time, a rock show. Now after leaving Radio Wexham, I now find myself moving onto A1 fronting the ROCK & ROLL ROAD SHOW!
The show will feature 1950s to mid 60s Music from all walks that led into Rock & Roll, and carried through to the British Invasion period. Get a hold of me via social media or the A1 chat room, and any requests you have could feature on the next show I put together!