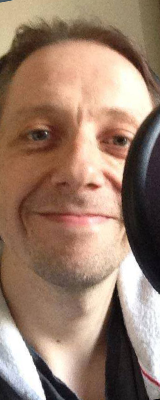 STEVE FRANKLIN
Upcoming Live and New Shows:
Saturday Night In - Sat 26th Sep at 20:00
Chill Zone - Tue 6th Oct at 20:00

Hi, I'm Steve. I think I made my first ever show when I was 8 years old in the late 70s on my Dad's old reel-to-reel tape recorder with my friend Rick and was called "The Joke Page". Just goofing around.
I've been involved in presenting and producing various shows over the last 6 years at my local community station Preston FM, from music shows (70s/80s and prog/psych+ rock always preferred) to comedy parlour games and even a documentary. But I've always been a fan of the 80s.
I'll be presenting the Saturday night 8-10pm show on A1Radio, with a mix of tunes and live requests from 50s classics to more contemporary tunes. But, mostly the 80s. ;-)