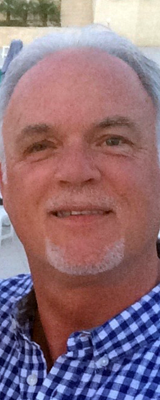 DAVE CHAMBERS
Upcoming Live and New Shows:
Soul Train - Sun 3rd Dec at 1:00pm
ABC of Music - Fri 8th Dec at 12:00pm
Yorkshire born, played drums, played music. First disco as a DJ was in 1968, although the kit was rather rudimentary, it worked... Does anyone have parts for a Garrard SP25?
First hospital radio broadcast was in 1970, and continued nightclub and mobile DJ work until the early 90s. Got fed up of lugging stuff round (pre CD/MP3 days), so decided to stick with sitting down in a studio. Involved in hospital radio and ran Preston FM for nearly 4 years and am a trained trainer in broadcast and radio.
That said, after all this time I still enjoy music radio and insist it should be fun, and whilst I always believe the best is yet to come I await the new punk-style revolution, something to make us sit up and stay "wow, I didn't see that coming" ... sorry not you Mr Cowell ... Have fun, fantastic, put 'kettle on mother.
Other Presenters:
Adam Humphreys

Adrian Muzzall

Alan Henery

Calico

Daniel Marcus

Darren Charles

Dave Francis

Dave Roberts

DJ Bazza

Edd Keeley

Gareth Edwards

Gavin Scofield

George McDowell

Jett Tyler

John Hunter

Jonathan Creaser

Jonathan Sawyer

Joolz

Kevin Cramer

Kevin Hyland

Martyn Foxx

Newcie Jon

Paul Burton

Paul Clinch

Pete Clarke

Robin Ridgley

Simon Bode

Spike

Steve Franklin

Wexham Wolf