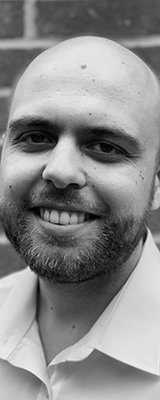 JONATHAN SAWYER
It has been said that I was born talking into a microphone. This is a trait that continues to this day.
Born some years ago in Reading, and growing up there ever since, I have always had a passion for radio. Somewhere hidden in the loft is a cassette (remember those?) of a 9-year-old Jonathan presenting a radio show. Pay me enough and I might air it one day!
I'm also involved at Hospital Radio Reading where I present a show on Wednesday evenings (we might simulcast one day...). I'm the studio manager there too and often find myself in the most ridiculous of positions trying to fix that darn rubbish solder joint on that knackered fader in Studio 2.
But enough about me. How are you doing?
Other Presenters:
Adam Humphreys

Adrian Muzzall

Alan Henery

Calico

Daniel Marcus

Darren Charles

Dave Chambers

Dave Francis

Dave Roberts

DJ Bazza

Edd Keeley

Gareth Edwards

Gavin Scofield

George McDowell

Jett Tyler

John Hunter

Jonathan Creaser

Joolz

Kevin Cramer

Kevin Hyland

Martyn Foxx

Newcie Jon

Paul Burton

Paul Clinch

Pete Clarke

Robin Ridgley

Simon Bode

Spike

Steve Franklin

Wexham Wolf